Copyright - All rights reserved

At Brattonsound we view the building and selling of gunsafes as the beginning of a process, not the end

. As an established part of the UK shooting industry

for over 35 years

, our back-up and warranty cover will give you peace of mind that no other gunsafe supplier can offer.
Our reputation has been earned through many years of offering excellent products & customer service, and our sales team are ready to offer assistance no matter how old a Brattonsound
G

unsafe you may have.
Th
is

commitment to our customers and our products is demonstrated by the fact that we are the only gunsafe manufacturer to offer a comprehensive 3 year on-site warranty in the mainland UK and Nothern Ireland.
Brattonsound has manufactured over 360,000 gunsafes.
Clients include UK and Overseas Police Authorities and The Ministry of Defence.
Brattonsound operates an ISO 9001 Quality Assurance System. By choosing a British made Brattonsound
G

unsafe you will be supporting UK engineering and manufacturing jobs.
Our expertise
and

unrivalled experience will enable you to store your guns with confidence.
Designed, Engineered and Built in Britain, every
Brattonsound gunsafe
is manufactured to strict ISO 9001 and BS7558 quality standards.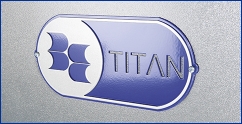 For further gun protection, Brattonsound recommends the use of Super VP90 corrosion inhibitor by Napier of London.


Brattonsound actively supports shooting sports and is a trade member of the following organisations: